Virgil van Dijk expects a few home truths to be delivered in the Liverpool dressing room ahead of Tuesday's clash with Chelsea.
The Reds turned in a disappointing second-half performance as they slumped to a 4-1 Premier League defeat at champions Manchester City on Saturday.
It was their latest frustrating result in what has been an inconsistent campaign, but they have little time to dwell before they travel to Stamford Bridge.
Defender Van Dijk said: "We're going to have a meeting together, but the turnaround is quite quick with Chelsea on Tuesday, so it's a big day.
"If you're losing the way we lost, then definitely there will be some hard talking. That's really normal. We're grown men."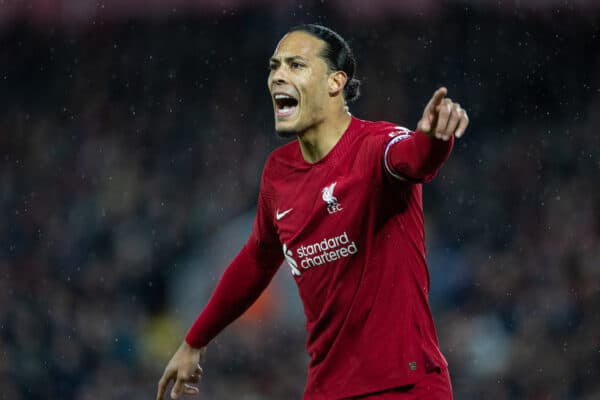 Saturday's result left Liverpool trailing champions City by 22 points in the table and was yet another blow to their hopes of salvaging a top-four place from their underwhelming season.
Jurgen Klopp's men took City to the wire last year, and threatened to win a quadruple, but their drop-off since has been sobering.
A 7-0 thrashing of arch-rivals Manchester United last month hinted at a late-season surge, but they have now lost all three matches since.
"It was tough afternoon, definitely," said a glum-looking Van Dijk at the Etihad Stadium.
"We're very frustrated. That's the feeling.
"We're trying, we're trying, but this was frustrating. I think the first half was quite even, obviously a fantastic goal by Mo (Salah) but they scored a good goal as well.
"In the second half [going down] 2-1 was a big blow."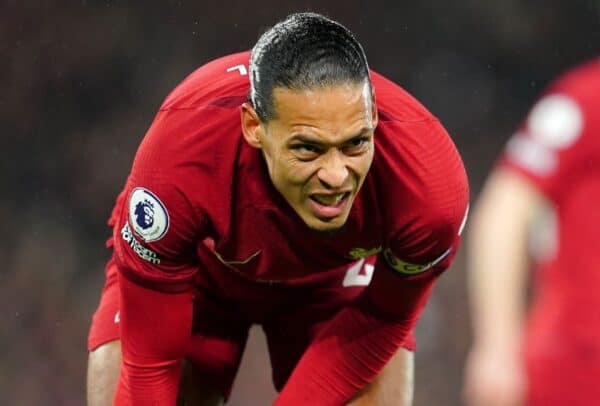 The Merseysiders have a tough week ahead with the trip to Chelsea followed by a home clash with Arsenal next weekend.
Van Dijk admits he is not even thinking that far ahead, let alone working out the implications for the top-four race.
The Dutchman said: "We'll see game by game. First let's recover and then regroup tomorrow and then we'll focus on Chelsea."
It has been a tough few weeks for Van Dijk after some strong criticism in his homeland from Dutch greats Marco van Basten and Ruud Gullit for his Netherlands displays.
"I just keep going, focus on my performances and try to be as good as I can," he said.