Jurgen Klopp addressed the media as he turns his attention to Liverpool's trip to Chelsea on Tuesday night, giving an update on Luis Diaz's return.
Here are five key points from the manager as he previewed the clash…
"The elephant in the room"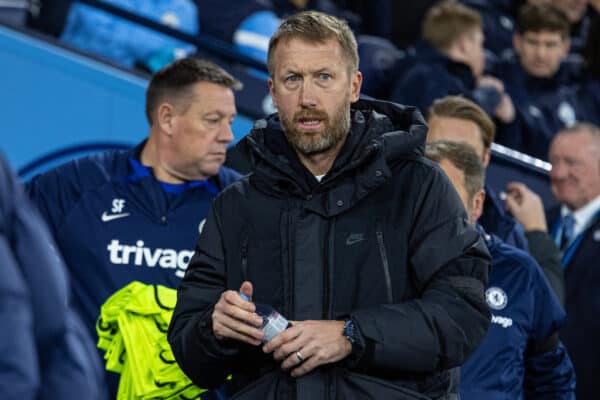 The manager was predictably asked about Sunday's double sacking of Premier League managers, with Brendan Rodgers and Graham Potter leaving their posts at Leicester and Chelsea respectively.
Klopp joked about his own future and talked of an "elephant in the room" given the side's recent form, but extended his sympathy to both managers.
The news takes the league's number of sackings up to 12 for the season, a figure which Klopp described as "an awful number" when asked for his thoughts.
Diaz and Thiago training but still not available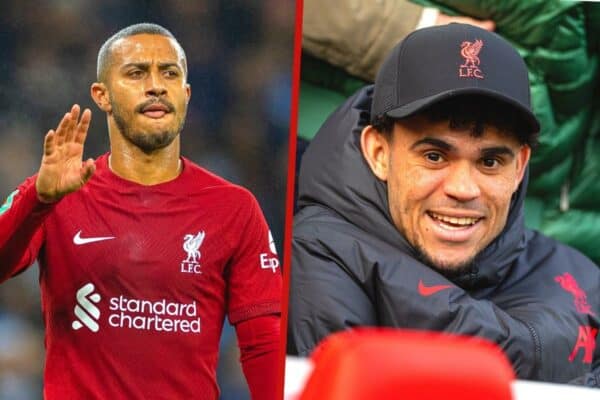 Luis Diaz and Thiago are continuing their recoveries from injury, but neither will be in contention for a place in the squad at Stamford Bridge.
Klopp cited a need to exercise caution as a key reason why we are yet to see the pair in action, but is hopeful they can both be selected in the coming weeks.
"I wouldn't say Arsenal is completely out of the picture but it is rather likely that after that then Luis will be back," explained the boss.
"We had Thiago yesterday in normal team training which is good as well, but he's not available for tomorrow of course."
"I am fully in"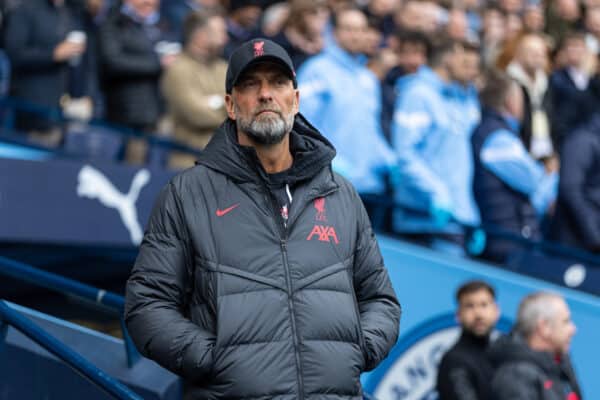 Given the recent sackings across the league, the manager was questioned about his relationship with the club's owners and asked whether or not he was concerned about his own predicament.
"No [I am not afraid], but I don't think Graham was afraid!" remarked Klopp.
"I am fully in, there is no doubt about that, but we have to sort it."
It was a defiant response to reiterate his commitment to the club and to turning fortunes around.
'Constant' meetings with players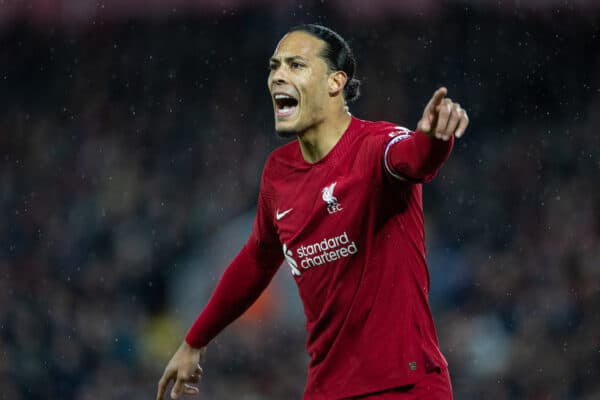 Klopp refused to expand upon comments from Virgil van Dijk about "hard talking" within the dressing room about the team's current form.
The manager laughed as he explained: "I don't want to speak about these types of things, to be honest, because there are constant meetings, unfortunately."
He insisted that he didn't know the precise meeting the defender had referred to, but confirmed that numerous meetings of that nature have taken place.
Changes to be expected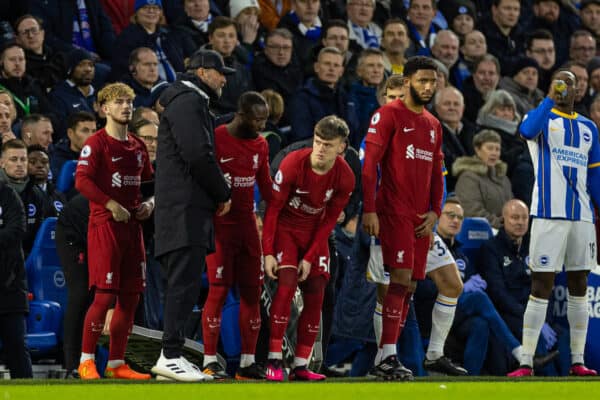 Klopp declared that there will "definitely" be changes when asked about how he plans to navigate a busy start to the month.
The Chelsea game comes in the middle of a 4-1 defeat to Man City and the visit of Arsenal on Sunday afternoon, and it appears that Klopp intends to utilise his squad in order to tackle the hectic schedule.
"The short turnaround is the problem. In this moment I have no clue who I can line up," he stated.
"We want to wait with these decisions as long as possible to give the boys time to recover."