Jurgen Klopp has reaffirmed his commitment to Liverpool after a spate of managerial departures in the Premier League, saying he is "fully in."
The sacking of Brendan Rodgers and Graham Potter – the latter after less than seven months in charge – has put Premier League bosses on high alert.
But Klopp insists Liverpool have "smart owners" and that he is "fully in."
Speaking ahead of the trip to Chelsea, Klopp responded to a question about the recent sackings at Leicester and Chelsea, saying: "The elephant in the room is probably why I am still sitting here in this crazy world, last man standing!"
He later added: "Yes, we have smart owners who know about the situation. I'm not afraid [of being sacked], no."
Klopp was firm in his stance that he would turn things around, declaring he was "fully in" for the next few years, but admitted the Reds "have to sort it."
The manager continued: "There's no need for being afraid, I need to deliver. I'm not here as a talisman, or for murals on the walls of houses. I'm here to deliver."
The manager still has the backing of the fanbase and is expected to be given funds to make significant changes to Liverpool's playing squad.
This season, though, has been a massive disappointment after coming so close to a quadruple last time out.
Klopp suggested he was only in his role still due to past achievements.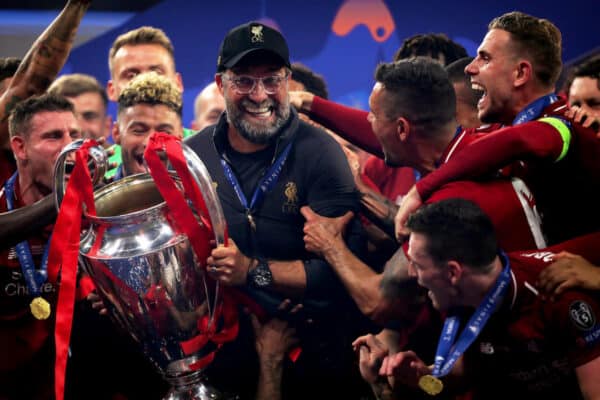 "I'm sitting here because of the past, not because of what we did this season," the German said.
"If this was my first season it would be slightly different."
Liverpool's road to recovery starts on Tuesday, as they travel to Stamford Bridge to face a Chelsea team beginning yet another new era under owner Todd Boehly.