One year ago, Liverpool were on a quadruple hunt but a lot can change in the space of 365 days and the same needs to be said this time next year – for all the right reasons.
Stability, vision and execution, each one is needed in varying degrees at Liverpool after a tumultuous season that has seen the spotlight shine ever brighter at Anfield.
There remains only one thing to salvage in the current campaign, a top-four spot, but the Reds' focus cannot be solely on that as it will not act as a magic, quick fix.
So, what exactly does the club need on and off the pitch to turn it all around?
New investment confirmed
It was November when news broke of Liverpool being 'up for sale', shaking the foundations and leading to plenty of questions over the club's future.
In the months since, there has been debate about who Liverpool should or should not be getting into bed with, but no concrete interest or offers have been forthcoming.
We know now that John Henry is seeking a minority investment, having said: "Are we selling LFC? No. Are talking with investors about LFC? Yes."
But it is a process that needs to be wrapped up in a timely fashion, giving the club the stability it needs moving into a pivotal summer and beyond.
We know FSG's limitations, as do they, and in a business of increasing costs demanding greater investment, Liverpool need to be able to compete and offer stability.
It starts from the top and this is a box that needs to be ticked, Liverpool cannot afford to drag their heels in a state of limbo as those around them push on.
Sporting director appointed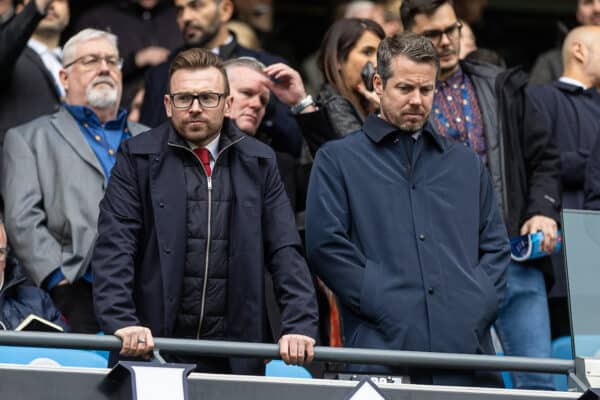 Julian Ward left Jurgen Klopp "surprised" by his decision to leave having only just taken over from Michael Edwards, and more than four months on from the announcement there has been no progress in the search for his successor.
This is another off-field appointment that directly links to the stability needed, and it cannot come soon enough.
The role of a sporting director is hugely significant when it comes to sales, signings and contracts and the club can ill afford any uncertainty if this drags beyond the end of the season.
The appointment is expected to be an external one, overlooking an internal successor in Dave Fallows, who has worked with Klopp, Edwards and Ward.
With this to be the third sporting director in as many seasons, the appointment has to be spot on with a clear vision put in place for the short and medium term.
3 midfield signings this summer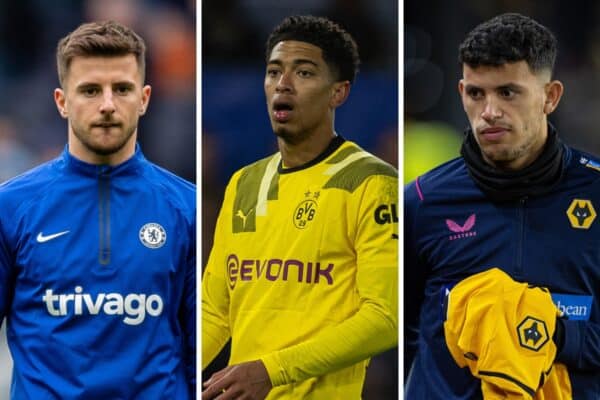 There is no shortage of names on this list, every midfielder under the sun seems to have been linked to Liverpool, but they cannot just be any three names.
The Reds' woes in this department have been laid bare throughout the season, despite Klopp's pre-season words of praise for the options he had at his disposal.
Jude Bellingham is the name on everyone's lips but he is not going to solve all the issues, three midfield signings, at a minimum, are non-negotiable.
Liverpool's current ten listed midfield options have an average age of 27.2, and without considering those out of contract in the summer there are none who are between the ages of 23 and 28 – leaving a gaping hole.
It is no wonder then that Conor Gallagher, Mason Mount and Matheus Nunes have been linked with a move, with two of the three also ticking the homegrown box.
Without an energetic, fresh and robust midfield, Liverpool cannot put Klopp's system effectively into place and the club have to know they absolutely need to get it right.
Quality squad overhaul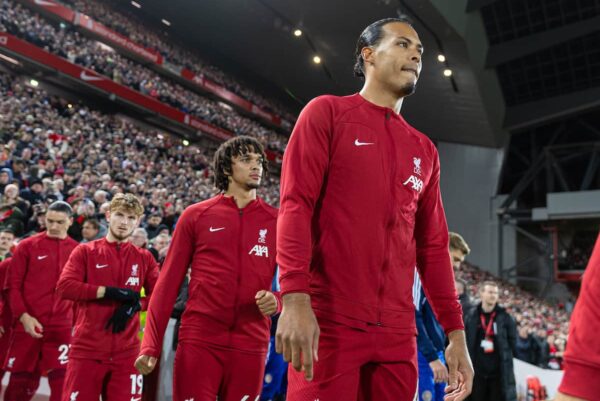 It is one thing simply signing players, one only has to look at Everton, Chelsea and Tottenham as examples of how splashing the cash does not always translate to the right transfer.
Klopp has noted before how the club cannot afford mistakes in the transfer window, meaning all their ducks are in a row before they pull the trigger – which ought to bode well for getting it right.
The club have been held in high regard for their activity in the market in the past, savvy business to get the most of their outgoings and shrewd negotiating on the incoming front.
Quality will not come cheap and it is no secret how much is at stake for Liverpool in the summer, that will not be lost on any club they enter negotiations with.
It will also be paramount to complete business as early in the summer as possible, giving the player the time to adjust and Klopp plenty of time to get to work.
Get the pre-season right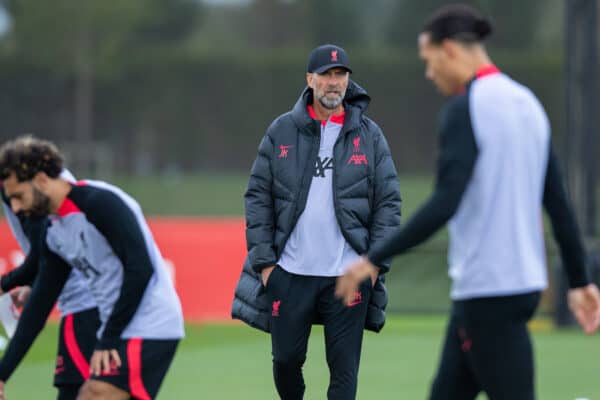 The manager admitted that he "wouldn't go, in the first week, to Asia" if he had the choice again last summer, although the final decision was out of his hands.
Liverpool are expected to return to the region this year but make only one stop, in Singapore, but this time later in their pre-season programme.
The commercial obligations will be non-negotiable but after admitting to the mistakes of last summer, they cannot be repeated especially if a host of new names are to join the squad.
There is no major international tournament in the summer and there will be 76 days between the last game of 2022/23 and the first of 2023/24.
This will allow for a minimum of a three-week break for all players, non-internationals will have more, before a five-week block ahead of the season opener.
Klopp and Pep Lijnders continually stress the importance of training and that the summer lays the foundations for what is to come, time to prove it. They cannot afford any missteps here.