Jurgen Klopp has admitted the "elephant in the room" after he was asked to give his verdict of the sackings of Brendan Rodgers and Graham Potter.
It was a busy day for the Premier League news tickers on Sunday as Leicester and then Chelsea relieved their managers of their duties.
Rodgers was sacked in the afternoon, with Potter only lasting a short while longer, his reign ending after just seven months and coming 48 hours before Liverpool visit Stamford Bridge.
Klopp's pre-match press conference was, then, a timely opportunity for one journalist to ask the German about the double sacking.
"What can I say about that? I think the elephant in the room is probably, from your point of view, why I am still sitting here in this crazy world," he replied.
"Last man standing!
"I think both clubs are not in the spots where they expect to be, I cannot say a lot more about it.
"I respect them a lot, to be honest. I like both.
"When I met them, they are really good people and fantastic managers, both of them.
"But still, things can go the wrong way, and when the decision-makers in the club think they have to change, and they change, I think we all accept that part of the business."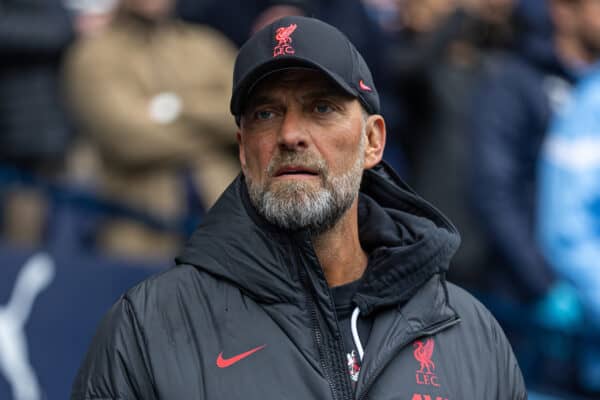 There remains no chance of Klopp being shown the door at Liverpool, despite the worrying decline this season, with owners Fenway Sports Group holding full faith in their manager.
Later in his press conference, the 55-year-old insisted he was "fully in," while reflecting on a "strange week" that came after Antonio Conte and Julian Nagelsmann's departures at Tottenham and Bayern Munich.
"That's it. It's a strange week, I would say," he added.
"Conte was last week, Nagelsmann, and now these two. The season gets in a decisive part and people are afraid of maybe not reaching their targets. That's it.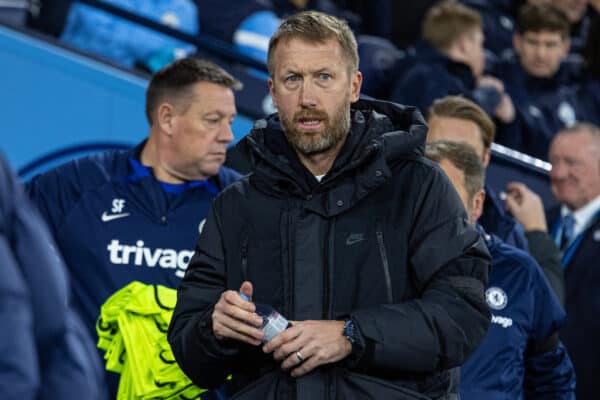 "I don't know. But I would say for all four I mentioned now, the football-managing future is still bright.
"It's not a disaster, it's just a situation which they probably don't like – but part of the business."
Klopp added: "Some clubs are underachieving this year, definitely we do.
"These kinds of things, there are expectations out there, rightly so, and if you don't reach them you have to accept the decisions."