Chelsea interim boss Bruno Saltor expressed his sadness at the departure of Graham Potter, but promised to do his best for Tuesday's visit of Liverpool.
Potter was sacked on Sunday night after the Blues dropped to 11th in the Premier League following a 2-0 defeat at home to Aston Villa.
The decision to remove Potter was taken by Paul Winstanley and Laurence Stewart with the unanimous backing of Todd Boehly and co-owner Behdad Eghbali, the PA news agency understands.
Billy Reid has joined Potter in leaving, but ex-Brighton full-back Bruno has remained in post alongside Bjorn Hamberg, goalkeeper coach Ben Roberts and recruitment specialist Kyle Macaulay.
"I just spoke to Graham five minutes ago," Bruno revealed at the start of his press conference.
"Obviously it's been a difficult 24 hours for all of us, for the staff, for the families and now we just have to deal with the situation.
"It is a sad day. A sad day for staff because Graham and Billy leaving, two top coaches, top people, top human beings.
"How I see it is I have to be the most professional I can, try to help the players, guide the players to prepare the game the best we can.
"If I am here right now it's because Graham and the club, they thought it was the right step and I'm here just trying to help the club and trying to be the most professional I can."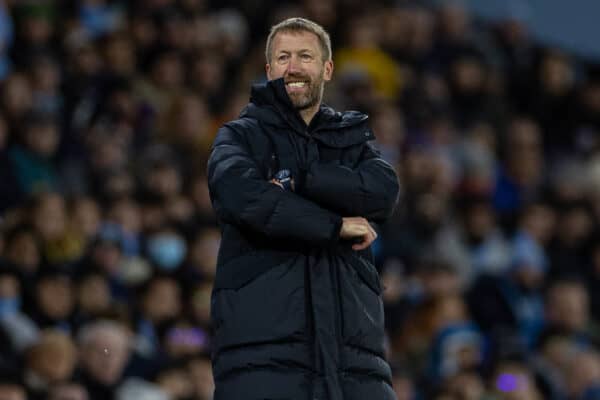 Bruno insisted his full focus was on preparation to face eighth-placed Liverpool and he was unaware for how long he would perform the caretaker role.
Chelsea recruitment chiefs Paul Winstanley and Laurence Stewart will conduct the search for a new manager and hope for a better return after a record English fee of £21.5 million was spent prizing Potter and his backroom staff away from Brighton in September.
The Spaniard added: "I spoke to the owners, they've been very supportive. What I'm focused on is train today, tomorrow's game then after that, step by step.
"Obviously it is a massive challenge. I have been just four years coaching but I have been 20 years involved in football.
"I start really early and I have a lot of experience in changing rooms. What I will try to do is help the players, guide the players because I have been in those situation before.
"Then I think I have got that feeling that I can help, especially young players that have never been in this situation before.
"[We're] seeing it as an opportunity for the players. We are representing Chelsea. A club with an amazing history, it is about winning, it is about dominating and what we need to do is prepare for the game."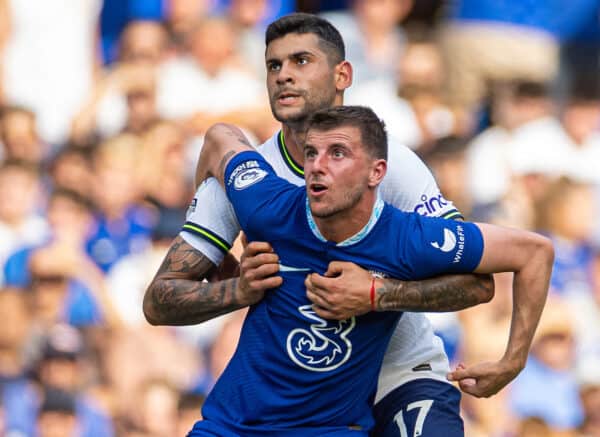 Potter had briefly looked to have revived his ailing tenure with three consecutive wins before the international break, including victory against Borussia Dortmund that saw the side reach the Champions League quarter-finals.
It lent weight to the backing the former Brighton boss had enjoyed from owner Boehly and his Clearlake Capital consortium.
However, confidence that he was the right man for the job was tested again by the loss to Villa, which yet again saw Chelsea struggle to live up to expectations set by Boehly's mammoth £566 million transfer spend.
But Bruno, who had yet to speak to the players ahead of an afternoon training session, insisted: "I think Graham did an amazing job. Football is a really complex business and we have to keep going.
"The responsibility is all of us. We are responsible and we have to keep it positive, try to focus on the next game and that's the energy we're working with."