Liverpool face a must-win game away to Chelsea on Tuesday night – frankly, it's a close call over which fanbase is more disgruntled right now!
The Reds were soundly beaten 4-1 at Man City over the weekend, in what was the latest in a string of limp performances this season.
Their top-four chances are now hanging by a thread, so three points at Stamford Bridge are essential, as they come up against a similarly struggling Chelsea outfit.
Graham Potter was sacked after the 2-0 defeat at home to Aston Villa left the Blues 11th in the Premier League, amid an even poorer domestic campaign than Liverpool.
With kickoff nearly upon us, we spoke to Blues fan Richard Long (@Chelseafan_Rick) to hear about his side's struggles, Potter's exit, the Reds' issues and more.
Be honest with us – how bad has it been?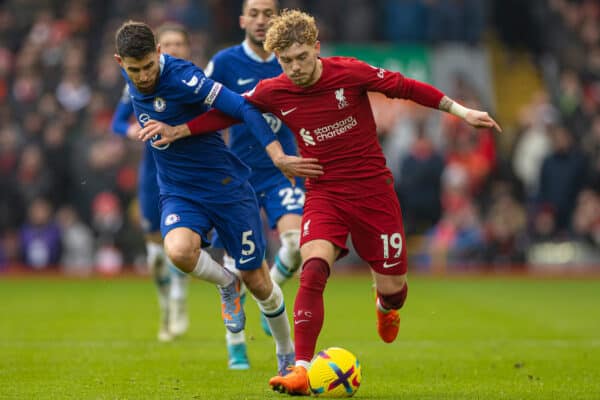 It's probably the worst Premier League season I can ever remember as a Chelsea fan, especially given the players we have.
The current league position is just totally unacceptable and a massive underachievement.
Was it time for Potter to go?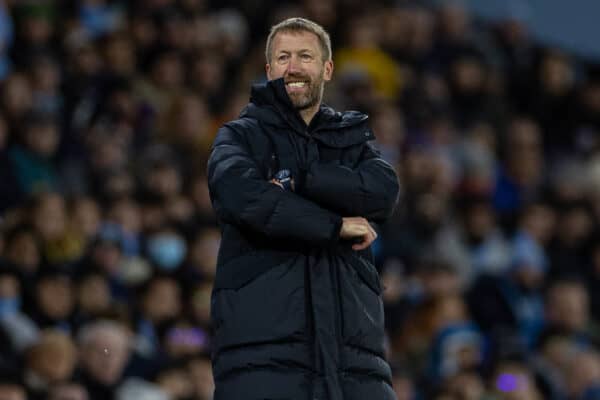 I think the time for Graham Potter to go was probably a month or so ago.
He had more than enough time to improve, and if anything, we have got worse with each game recently, rather than get better.
I would have been more sympathetic towards Potter if I could see a style developing or if there were things to praise, but the football was dreadful and so were the performances.
He was a dead man walking.
Who would you replace him with?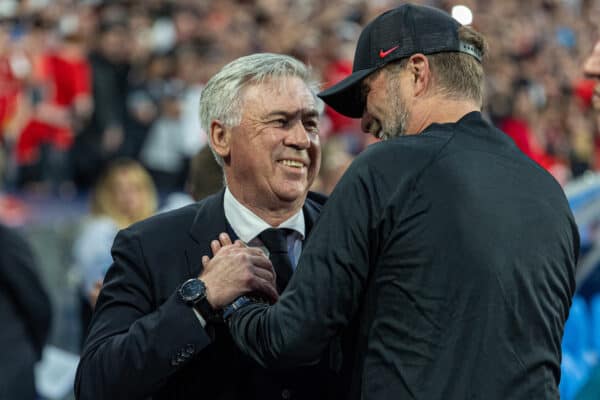 I would love to see Carlo Ancelotti back if he became available and was no longer seen as the right man at Real Madrid.
I have had enough of football hipsters hyping up young, upcoming managers – this experiment has totally failed and we need a proven, experienced winner.
The fans already love Don Carlo and I would be fully confident in him getting the best out of this team.
Which Chelsea players have stood out or struggled?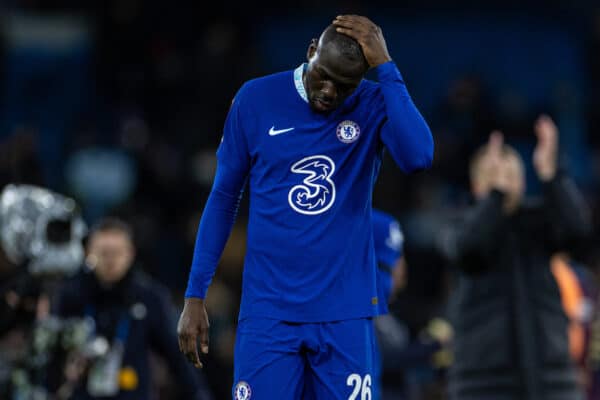 Few have stood out for good reasons, if I'm honest.
Thiago Silva has had a brilliant season, all things considered, and he has been totally let down by those around him.
Plenty have struggled, but I think the fans would single out Marc Cucurella, Kalidou Koulibally, Kai Havertz and the two goalkeepers.
In truth, there are problems in all areas of the pitch.
As I've made clear, it has been a complete mess, quite frankly – an embarrassment of a season.
Do you think Liverpool will be 'back' next season?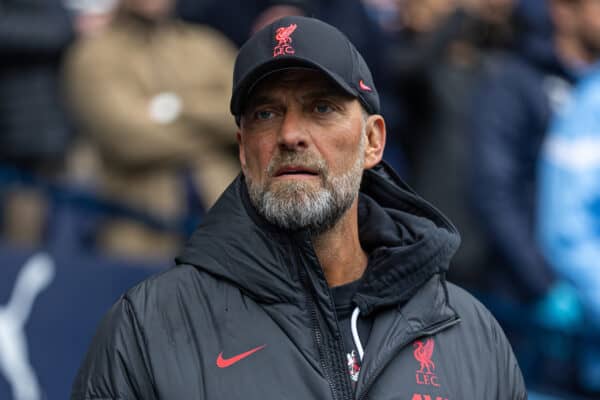 I think the cycle has ended for sure, and like many, I was very surprised to not see the central midfield get a reboot last summer.
While the nucleus of the team is still intact, it's clear that certain players – Jordan Henderson, Fabinho and Trent Alexander-Arnold, in particular – have really dropped off.
The squad needs some fresh signings and Jurgen Klopp has to hope that existing players can rediscover their form.
Even with some new signings, I don't think Liverpool will be back towards the top next season. Players will need time and I would expect the other teams at the top to all improve, too.
Dare I say it, but Klopp is also looking a bit haggard, and maybe recent seasons have tired him out.
Where do you think the Reds and Chelsea will finish?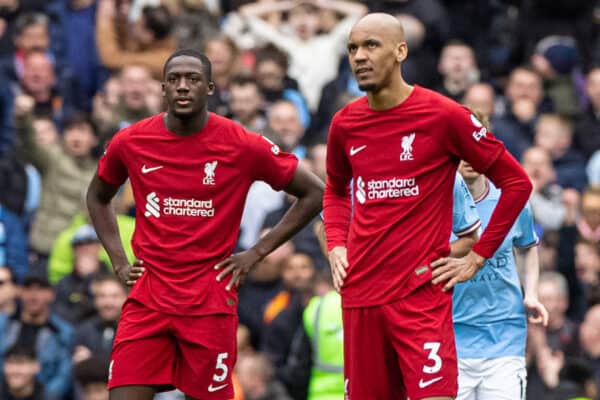 I am hopeful that we will manage to finish in the top half without the threat of finishing in a Europa Conference League place, as we really could do without that kind of distraction next season.
As for Liverpool, I think they will finish just outside of the Champions League places in fifth.
It shouldn't be understated that your decline is almost as bad as our own and I think it has taken everyone by surprise.
Looking to Tuesday, where are the key battles?
I think the midfield battle will be crucial and perhaps one area I would expect us to perform well.
Enzo Fernandez has been a rare highlight of the season so far, and with N'Golo Kante finally back, I really would be surprised if they didn't dictate the game.
Mo Salah will always be a danger, of course, and always does well against us. I think Ben Chilwell will have to be at his very best to stop him.
Elsewhere on the pitch, it really is a case of who plays better on the day with so many players from both teams underperforming at the moment.
Liverpool still have something to play for in the league and that could give them that extra motivation that will help the players on the day, but I really cannot call this one.
Finally, what's your prediction?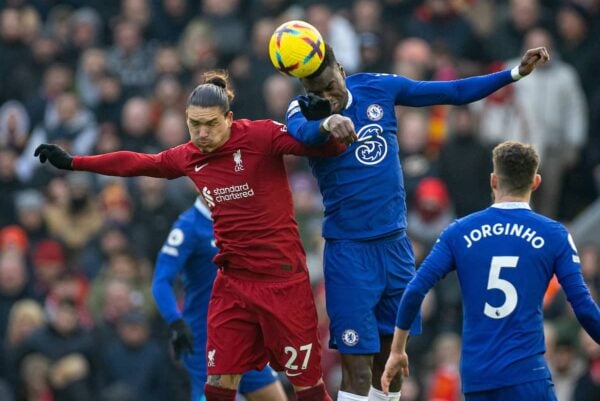 I am expecting a game of very low quality and wouldn't be surprised to see a high-profile error deciding the game.
I will reluctantly go with a 2-1 win for Liverpool, because as bad as they are at the moment, we are worse.